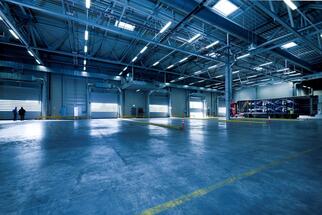 A total of 18 new buildings were completed in the third quarter. Such a large number of new premises is quite exceptional and reflects several trends that have been evident in the market for a long time. "It is primarily a matter of higher demand, which will subsequently be reflected in a greater volume of construction. The disruption of supply chains associated with the covid-19 pandemic, the shortage of building materials and their increase in price due to the war in Ukraine also played a role. The number of projects that were originally supposed to be completed in the first half of 2022 were completed only in the third quarter of this year or their construction will drag on until Q4 2022 or the first half of 2023," comments Josefína Kurfürstová from the market research department at Colliers.
According to Josefína Kurfürstová, the biggest factor was the completion of the new Amazon distribution center in Panattoni Park Kojetín in the Olomouc region. Due to its overall size, it represents roughly a third of all new premises completed in the past quarter. Even without it, however, the quarter-on-quarter increase would be high compared to the average of the last few years.
Rents are rising not only in Prague
In the third quarter of 2022, the rent for the most sought-after premises reached 7.25 - 7.50 euros/m2 per month, which represents only a slight increase. "Prices on the most sought-after Prague market rose slightly, but at a slower pace than in the previous two years, when we saw a sharp increase. This is also the reason why it may seem that prices are currently stagnant," points out Josefína Kurfürstová. However, some offers in Prague already exceeded EUR 8.00/m2 per month in this quarter, which indicates further growth. Rents for office units range between 9.50 - 12.50 euros/m2 per month and service charges usually reach 0.65 - 1.00 euros/m2.
In addition to Prague, rents are also increasing in other regions of the Czech Republic. Rents in the largest sub-markets, i.e. in the South Moravian and Pilsen regions, are growing at a high rate and often exceed EUR 6.00/m2 per month. One of the main reasons is the demand, which cannot be satisfied in Prague, and therefore moves to other markets. Even there, however, the availability of free space and land suitable for construction is decreasing faster than ever before.
The new construction is already pre-leased
The increase in newly completed premises, while unusually high, comes relatively late. In 2021, the Czech industrial real estate market experienced a sharp increase in demand and a rapid decrease in available space. At the beginning of 2022, this trend among developers caused a significant increase in construction activity, which continues to this day. At the end of the third quarter of 2022, approximately 1.2 million m2 of new industrial space was under construction. "Increased construction activity culminates in a growing number of newly completed premises and will not abate in 2023. Of the large number of newly built premises, however, roughly 95% are already pre-let at the time of completion," concludes Josefína Kurfürstová.