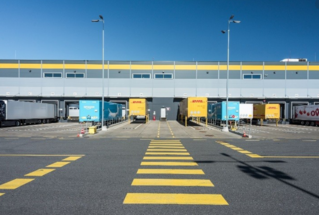 Companies now mainly deal with the topic of work safety
The research showed that companies are currently dealing mainly with occupational safety. Up to 73% of respondents plan to invest in this area during the next year, 71% of respondents are also interested in the analysis of the warehouse and its optimization in the near future. 70% of companies are already equipping employees with new technologies, such as mobile printers or hand-held scanners. In the future, they are considering location technologies or voice control. The current impact of the covid-19 pandemic then varies greatly depending on the industry selected. For some companies, the pandemic caused up to an 80% drop in production.
With the advent of the Industrial Revolution 4.0, innovation is a necessity
The study showed that the world of logistics thinks rather soberly. In the foreseeable future, automated warehouses and drones delivering goods are not yet waiting for us. However, with the onset of the Industrial Revolution 4.0, innovation is a necessity, and investment in it must return to the company in the short term of a few years. "In the future, the trend will continue and automation and technology will play an increasingly important role. It is certain that logistics is constantly accelerating, which is why high-quality staff capable of responding and adapting will be needed," adds Barbara Hrabalová, Head of the Ipsos Actify Division at Ipsos.
Source: // Logistics systems