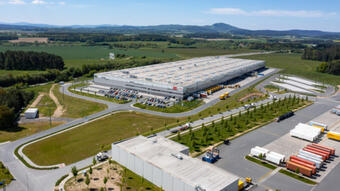 Several locations in different European countries were considered for the location of the distribution center. With the help of Cushman & Wakefield's industrial team, CTPark Bor near the German border was chosen as the best option. It is a completely newly built space and the technology is designed so that the delivery process is efficient, scalable and fast
Desenio Group is a fast-growing online retailer of murals, which further strengthens its position in the European market. "Thanks to our new logistics center, we are getting closer to most of our European customers outside the Nordic region. This will shorten the delivery time and reduce the impact on the environment. The result will also be lower costs, "says Jimmie Grönlund, head of fulfillment at Desenio Group.
"We are proud that Desenio has chosen our park from many options. CTPark Bor is one of the most successful business parks in CEE - not only because of its excellent strategic location, but also because of its highly modern facilities, which we adapt to the needs of our tenants. In cooperation with Cushman & Wakefield, we have brought the Desenio Group even closer to their customers and supported its pan-European expansion, "emphasizes Jakub Kodr, CTP's Sales Director for the Czech Republic.
CTPark Bor is located 50 kilometers from the center of Pilsen, with good motorway connections and only 15 kilometers from the German border. In addition to the Desenio Group, which opened its new logistics center in May 2022, CTPark Bor's major tenants include Loxxess, Fiege and Primark.