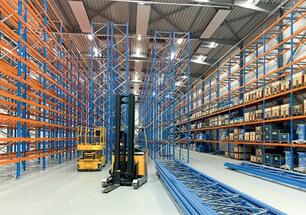 "Thanks to this investment, we will be able to respond even more flexibly to market needs and offer all customers a more pleasant environment for selecting and purchasing goods at our headquarters," says Josef Cacák, marketing and product manager at Hawle Armatury.
At full operation
Thanks to careful preparation and a number of measures, it was possible to combine an extensive construction project with the full operation of the company so that the scope of production, sales activities and customer service was not limited. Many thanks to all employees who have been able to handle everything in deteriorating working conditions since the beginning of the year.
Although the range of services remained unchanged, customers who personally visited the Jesenice headquarters during this year could not escape the ongoing construction industry. Measures to ensure the smooth running of production and sales include several large white tents that have been built on the Hawle premises. Six of them, located near the production hall, were designated as temporary warehouses of material for production. Other tents on green areas in the area served as temporary warehouses for finished products. The workplace for dividing the material for the production of "stainless steel" was temporarily relocated to a temporary extension. The workplace for the assembly of repair brackets, including specialized equipment for coating sheet metal, has moved to leased external premises. More than 3,500 pallets of the original warehouse also had to be moved to leased warehouses.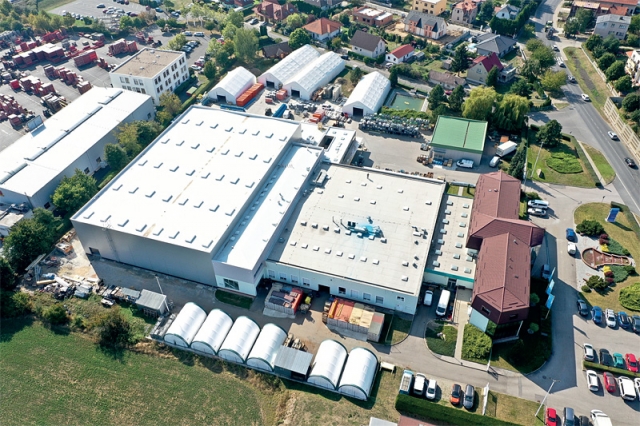 At present, however, the gradual relocation of finished products and semi-finished products for production to the first installed shelves in the new warehouse is already underway, and the coming days will be marked by the liquidation of temporary tent shelters.
See you in the new new
This investment project combined with a significant expansion of warehouse space will allow the company not only to increase storage capacity, but also to simplify internal operations in the area. All of this will ultimately have a positive impact on activities related to distribution, sales and customer service.
"Thank you for the patience of all of you who were subject to partial restrictions on arrival at our Jesenice complex due to the ongoing construction work. We look forward to welcoming you to a modern, comfortable and functional customer center soon," adds Josef Cacák.
Source:// Stavební investorské noviny