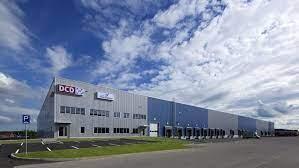 Nevertheless, the last quarter brought several inspiring experiences, according to the consulting company BNP Paribas Real Estate. One of the most important is the investment activity in the regions. In addition to the sale of the Nová Karolina Park office complex in Ostrava, this is mainly due to the acquisition of industrial real estate, such as the sale of the Arete industrial portfolio, but also smaller transactions of up to EUR 1 - 10 million. This gave the regions a 65% share of the total investment.
"We interpret the quarterly results as the inspiration of investors before the next wave of purchases. We are already actively involved in several transactions that will be concluded during this year," sums up the first issues of this year Karel Bor, director of the Czech branch of BNP Paribas Real Estate.

Mint Living Brno Campus
Another finding arising from the quarterly results is the growing interest of investors in residential real estate, specifically houses or complexes with rental apartments. The demand is evident for projects in Prague and regional cities in the order of tens to hundreds of flats, both on the part of institutional investors and some developers. A number of new projects intended only for rental housing have appeared on the market.
Investment groups and funds such as Heimstaden, Zeitgeist or Mint are active. The first-named company was signed under last year's record transaction of the Residomo residential portfolio of EUR 1.3 billion. And it also bought in the first quarter: this Swedish investor acquired a portfolio of 226 new apartments in the Unicity - Living development project in Pilsen.
The boom in domestic capital continues. In the first quarter, domestic investors accounted for more than half of the volume of transactions. In addition to the purchase of the Nová Karolina Park office building, which was acquired from Passerinvest Group by the local investment company RT Torax Group, they focused mainly on smaller retail transactions - especially in the regions.

Nová Karolína Park, exterior
Yield rates also remained unchanged in Q1. "Due to the increased demand of investors for industrial assets, their prices are likely to increase, and thus yields will decrease. On the other hand, investors expect discounts on shopping center returns - and owners are likely to be more accessible to them. Therefore, there may be a slight increase in revenues during the year. In the case of office buildings, we expect revenues to remain stable this year as well, "adds Kamila Breen, head of consulting and market research at BNP Paribas Real Estate.
Source:// Retrend