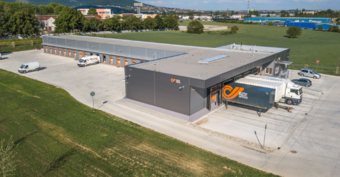 Another sector that offers attractive investment opportunities, again mainly due to the expansion of e-commerce, is logistics real estate. E-commerce companies are looking for new premises for their operation, which in the past five years has increased the return on investment in logistics construction several times in both the Czech Republic and Slovakia. The favorable development is also evident in the residential real estate market, where demand for housing exceeds supply - and quality projects with good dispositions and attractive design confirm the position of the investment goal ideal for investing and valuing funds.
Opportunities with an expected investment return above the market average
In all three categories, CB Property Investors is actively looking for opportunities with an expected investment return above the market average. "Crowdberry has been involved in the real estate market for a long time and, despite various factors such as the current pandemic crisis, we feel that there are still a number of projects combining great return potential with manageable risk. Our goal is to create a product that makes investors active players and gives them a unique view of the entire investment environment - not to create another 'lifeless' real estate fund," says Omar Sattar, CEO of Crowdberry's Real Estate Division.
"Part of our strategy is in some cases to intervene in the material character of buildings - to modernize their appearance or interior systems. Then we will be able to positively influence the impact of real estate on the environment through capital investment, for example by reducing greenhouse gas emissions, and create space on the domestic scene for the development of sustainable technologies and ideas," he adds.
Source:// Systémy logistiky