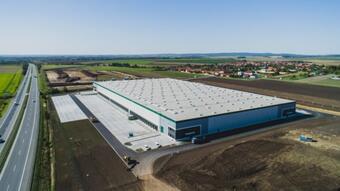 "This special report shows that barriers to new supply are significant in Europe and continue to grow in the face of strong demand. These challenging market conditions will create opportunities for value-oriented developers, for example by providing the conditions to maintain a workforce and focus on ESG areas, "said Dirk Sosef, Prologis' vice president of research and strategy.
Key challenge: lack of land
The key challenge will be land shortages, especially in the largest consumption centers such as London and Paris. While the cost of modernizing real estate still tends to increase, urbanization is increasing competition between real estate providers. Since the first quarter of 2021, the cost of modernizing real estate in Europe has risen by an estimated 8-10% year on year. The price of land has risen by about 10-15% and in the main Western European markets, land prices have risen by 50-100% over the last 12-18 months.
Requirements and construction costs will be ever higher
Permitting and approval processes are more demanding and expensive than ever before. According to Prologis Research's calculations, the time taken to implement projects in Europe that require a land use plan change is about twice as long as projects designed specifically for industrial zones.
Prologis data also shows that construction requirements and costs will continue to rise. Concerns about labor shortages persist and underline the need to implement improvements that increase employee wellbeing in buildings.
Future
While the growing value of well-located and well-designed buildings will be a pretext for more creative construction solutions, structural changes in the logistics real estate sector are likely to continue to constrain the new supply to meet the future needs of supply chain users.
With regard to this fact, the situational scaling of construction and related benefits in the form of the implementation of innovations or the achievement (and exceeding) of goals in the field of sustainability will continue to be what distinguishes individual logistics properties.
Source: // Systémy logistiky