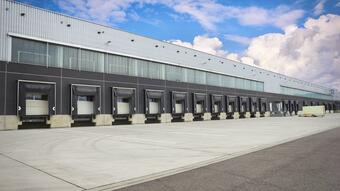 While rents in offices in Europe grew slightly this year, rents in the logistics segment saw significant increases, especially in Great Britain (+59% in the London Heathrow area) and Central and Eastern Europe in Poland (over 30%), in the Czech Republic (21%) ). Next year, we no longer expect such a significant increase, rather a stabilization of the rent. This currently amounts to 7.50 euros/m2/month for top projects in the best locations.
As a result of the worsening economic situation, demand can be expected to cool down in certain market segments. However, companies will be pushed more into optimizing and streamlining their operations, which can bring opportunities and demand for space. We do not expect a significant increase in vacancy, which is currently around 1% in the Czech Republic, and demand continues to exceed the construction of new premises.
The rate of return increased the most this year in the most liquid markets in the UK, followed by France and Germany. In smaller and less liquid markets, increases in yield rates were more modest due to a freeze in investment activity. A revaluation and further shift in yield rates is also expected in 2023. Similar to offices, the shift in the European average is estimated to be around 30 basis points.
ESG and the impact on real estate values
Older properties, with expected higher costs for renovation, insulation and energy efficiency improvements, will feel stronger pressure to take into account a lower level of sustainability and ESG criteria in the value of the property. On the contrary, "prime" and sustainable properties in good locations will be more resistant to price fluctuations.