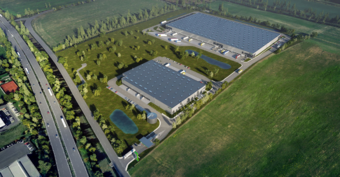 High demand on the part of investors
The GLP EIP II fund contains a portfolio of high-quality and attractive logistics assets located in the most advantageous locations in Europe, as shown by the occupancy rate of almost 99 percent. The building age of these assets is on average less than five years, while the assets have modern specifications. The portfolio also benefits from a weighted average of unexpired lease length of almost seven years.
Ralf Wessel, GLP's Executive Director for Fund Management, says: "Since its inception, GLP EIP II has delivered excellent results, leading to very high demand from investors, which has allowed us to exceed the fund's original objectives. We are very pleased that our strategy has found a response from both current and several new investors, and we will continue to look for investments in the highest quality assets so that we can provide attractive returns."
Expectations for 2021: acceleration of movement in the European logistics market
Nick Cook, President of GLP Europe, said: "GLP Europe has more than 30 years of experience in investing, developing and managing some of Europe's best logistics assets. To date, we have strategically created an extensive real estate network across Europe. We expect that the movement in the European logistics market will accelerate in 2021 and we will continue to follow our strategy of disciplined growth so that we can acquire high-quality assets in very advantageous locations."
Source:// Systémy logistiky