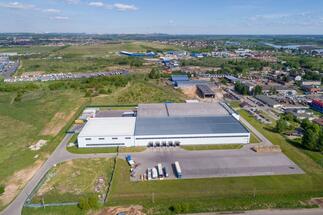 Total modern industrial space in the country reached 9.1 mln sqm with around 106,100 sqm newly delivered to the market in Q4 2020. This is down 31 pct on the previous quarter and 33 pct down y-o-y. However, almost 670,000 sqm of new industrial space was delivered in 2020, up by 10 pct on 2019. Over 2021, the overall new supply is expected to be similar to 2020 at around 650,000–750,000 sqm. In Q4 2020, gross take-up came to 540,200 sqm, up by 76 pct on Q3 2020. Net take-up in Q4 2020 reached 355,500 sqm, up by 118 pct q-o-q and a small increase of 5 pct y-o-y.
The largest new transaction in Q4 2020 was a pre-lease of 74,000 sqm in Contera Park Ostrava D1 by an undisclosed retail company.
At the end of Q4 2020, the vacancy rate in the Czech Republic stood at 4.2 pct. A total of 381,500 sqm of modern industrial space is available for immediate take up.
The Industrial Research Forum compiles data on the industrial market in the Czech Republic from CBRE, Colliers International, Cushman & Wakefield and JLL.
Source:// Eurobuild CEE