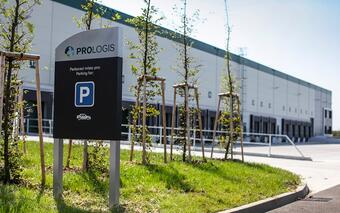 Despite the highest volume of space under construction to date, only 81,550 m2 was completed in the first quarter, ie 39% less than what was delivered to the market a year ago. New areas were completed mainly in the industrial markets of the Pilsen Region (40%), the Moravian-Silesian Region (31%), the Liberec Region (22%) and the Prague Region (7%). The total supply of industrial space for rent in the Czech Republic thus increased to 9.2 million m2, while 35% was located in Prague (3.22 million m2).

Panattoni Pilsen Digital Park
Due to high net demand, the vacancy rate in the country fell for the fourth consecutive quarter. During the first three months of 2021, the share of unleased construction space fell by 45 bps to a new record low of 2.9%. In terms of square meters, the volume of unoccupied space decreased from 303,600 m2 at the end of 2020 to 265,000 m2 in March 2021.
The total rental activity on the Czech industrial market reached a new quarterly maximum in the first quarter of 2021. Gross demand reached 772,700 m2, ie 38% more than in the previous quarter and 147% more than a year ago. Net demand was 299,700 m2 in the first quarter, ie 156% higher year-on-year but 20% lower than in the previous quarter.
Chris LaRue, Head of Industrial Real Estate Leasing, Savills CR and SR, adds: "Indicators of the Czech industrial real estate market broke several records in the first quarter of 2021, with the highest quarterly rental activity, the lowest vacancy rate and an exceptionally high volume of construction space. Most of the space leased in the first quarter of 2021 was filled by logistics companies and tenants from the e-commerce and retail sectors.
On the contrary, companies associated with the automotive industry showed below-average rental activity. The traditionally strong automotive sector is still crippled by a global shortage of computer chips, which will last at least until the end of 2021. processes so that they are able to keep larger stocks closer to their production plants. "
Source:// Retrend