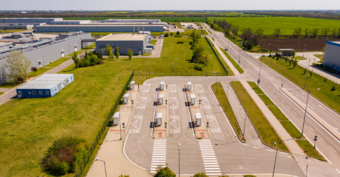 "Thanks to great competition and oversupply, industrial tenants in the Ostrava region are currently winning some of the best prices on the market. In addition, warehouses have a number of local advantages that are not so common elsewhere in the Czech Republic - for example, up to 2.5 times higher clear height of real estate above average or a sufficiently high power consumption due to the historical expansion of industrial production. The biggest attraction for tenants of industrial real estate is the strategic location for the movement of goods and materials from and to Poland and Slovakia," says Eva Špicarová, industrial real estate consultant from Prochazka & Partners.
In addition to large players in the field of industrial real estate (CTP, P3, GLP, Contera, Panattoni or Consens), industrial subleases are now appearing on the market, where the tenant or owner of an industrial area is trying to get someone to help them reduce fixed costs for the currently unused area. The current crisis is not indicative of every industrial segment.
"The result is discounted at the level of 20-30% in the year-on-year comparison for effective rent, ie. taking into account other incentives in the form of rent-free or ASTI from the owners. We are currently seeing cases on the market where large companies are opening their warehouses for the Czech Republic around Ostrava instead of in the vicinity of Prague because they have not only better contractual conditions there, but also better and above-standard industrial real estate specifications," adds Špicarová.