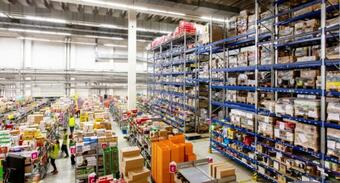 "With this move, we will not only improve the availability of delivery windows during the day for our customers, we will also offer 15-minute delivery windows as well as 60-minute express deliveries. We will reduce the standard delivery time to just three hours," says Rohlik.cz director Martin Beháň.
The offer will also include a new local assortment, which will be expanded for the Ostrava regions. "Thanks to this new warehouse, we will be able to effectively cover a wide area in the north of Moravia, including more remote locations," adds Martin Beháň.
The Ostrava distribution center will be established in the CTP Park Ostrava Poruba area and will occupy an area of 9,000 m². Rohlik.cz will equip the warehouse with advanced conveyors and technologies for efficient transport of prepared purchases. And just like the company's other warehouses, this new one will also have specially cooled and frozen areas to meet the temperature requirements of the delivered products. The Benu pharmacy is expected to be part of the warehouse space. A bakery is also planned to open in the near future. The total investment in the operation and equipment of the distribution center will exceed 90 million crowns.
The warehouse will be equipped with basic automated conveyors for horizontal and vertical transport, with the possibility of further automation in the future. It is expected that by the end of the year, the efficiency of the Ostrava warehouse will reach a level comparable to the company's other warehouses with similar automation. Rohlik.cz plans that this warehouse will distribute an average of up to 5,000 orders per day by the end of the year, which on a national scale represents an increase in orders by tens of percent.