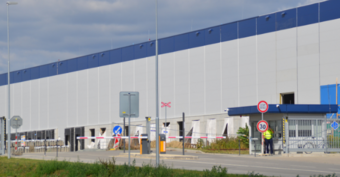 "The main news is the apparent recovery in the investment market following the slowdown associated with the two waves of the pandemic. The half-year results are 38% more favorable year-on-year, if we deduct last year's non-standard sales of the Residomo housing portfolio in the amount of EUR 1.3 billion. In addition, we see a number of other transactions that should be completed in the coming months, "says Kamila Breen, head of consulting and market research at BNP Paribas Real Estate.
The largest transaction in the first half of the year was the sale of the Proton Center in Prague in Prague 8. Immorent sold this center to the Austrian company Raiffeisen Leasing for EUR 96 million. Other significant sales among offices include Nová Karolina Park in Ostrava, Parkview in Prague 4, Avenir Business Park in Prague 5 or Explora Business Center also in Prague 5.
"Apparently, residential real estate has settled permanently in the spectrum of investment transactions. In the first half of the year, portfolios worth EUR 80 million were traded, which is expressed by a 10% share in all transactions, "adds Kamila Breen.
Among buyers of commercial real estate with 45% representation of domestic investors
Also in the first half of the year, domestic investors - real estate companies, funds and individuals - dominated among buyers of commercial real estate with a 45% share. Domestic real estate funds are among the most frequently interested in the mentioned retail parks with a price of around 5 million euros.
Stronger capital entities usually go to the area of ​​modern offices and new warehouses. In both cases, there is a significant overpressure of interest over the premium offer, which does not only concern the quality of the buildings, but above all their occupancy by the tenant. For this reason, BNP analysts predict a decline in revenues in these segments: it currently stands at 4.25% for offices and 4.75% for industrial real estate.