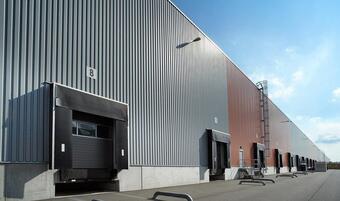 108 Agency has seen increased interest from its clients in recent months in extending existing leases. In the last six months, it has represented clients in the revision and modification of leases in more than ten transactions, which together included a leasable area of ​​over 85,000 square meters.
"While in the office rental segment we have recently observed a trend of shortening leases and pressure on flexibility, in the area of ​​industrial and logistics halls we are seeing the exact opposite. More and more companies are aware of the quality of their locations and are trying to secure space for their business for a longer period in the range of five to ten years ahead," says Jakub Holec, CEO of 108 Agency.
Robert Sgariboldi, Head of Industrial Leases, adds: "It remains problematic to satisfy the demand for halls larger than 20,000 square meters in the wider vicinity of Prague. The delivery of such projects to the market can be expected only in the second half of 2022 in the order of a maximum of units of new projects. In attractive localities, queues of future applicants are often created for them already in the phase before the zoning decision is issued."
Source:// Systémy logistiky