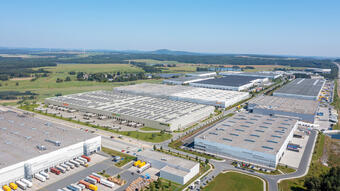 The start of operation is planned for the third quarter of this year in a newly built modern complex with an area of ​​60,000 square meters with a team of 700 employees. The logistics center will use automated packaging and sorting processes as well as transportation technology that increases safety and productivity. The technology used is specially designed to minimize packaging material by using 100% recyclable packaging.
"Since 2018, we have been working with zooplus to meet the demand of their customers through technologically advanced warehousing operations that put people and the environment first," said Jean Luc Bessade, GXO's General Manager for Central and Eastern Europe.
GXO seeks to set environmental, social and governance (ESG) benchmarks throughout the supply chain. The company has received an ESG "AA" rating from MSCI, a provider of research-based indices and analyzes. According to GXO, it thus ranked at the highest level in its field.
"The robust growth of online retail in the livestock sector requires an increase in operating capacity in the growing markets of Central and Eastern Europe," said Christian Neumayer, Head of Fulfillment and Quality at zooplus. "We are excited to expand our partnership with GXO, which further supports our customer orientation and strengthens the reliability, resilience and efficiency of our logistics platform. Thanks to this, we will be able to significantly increase our total daily output capacity and respond faster and even more individually to regional differences in customer needs. This will support our growth in an automated and environmentally friendly environment. "
Based in the United States, GXO Logistics is a global provider of contract logistics. With a total value of $ 430 billion, the company is benefiting from the rapid growth of e-commerce, automation and outsourcing. With approximately 95,000 employees, it operates in more than 850 logistics centers with a total area of ​​almost 20 million square meters. GXO works with the world's leading blue chip companies to meet complex logistics challenges with technologically advanced supply chain solutions and large e-commerce projects.