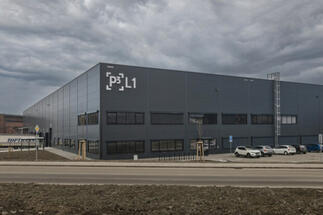 Zitek complements the diverse range of companies operating in the park. "He is even our first purely logistic tenant who settled with us in Vítkovice," comments Tereza Nešlehová, development manager of P3 Logistic Parks, on the new collaboration.
The distributor in the Ostrava park has occupied 3,000 square meters in hall L1, from where the beer will travel throughout the Czech Republic, Slovakia and other foreign countries. "It is a pleasure for us to establish a long-term cooperation with the P3 company in Ostrava-Vítkovice, with this moment we fulfilled our ideas about the new modern background of our company in the east of the Czech Republic," says Lenka Stahlová from Zitek.
Among other things, Zitek specializes in truck transport, delivery of beer to customers, as well as tanker transport and supply of tank restaurants. In P3, Ostrava Central will place another warehouse, which will help the company expand its distribution network and get closer to customers.
"There was indeed very little time to conclude the cooperation, and therefore the responsiveness and flexibility in the negotiations, on both sides, must be appreciated. I believe that Zitek Logistics will do well in the area, and the P3 developer has gained a quality partner in it," adds Petr Purnoch from Sklady.cz, who helped broker the contract.
The company P3 Logistic Parks has so far completed the first stage of construction near the Lower Vítkovice area, has already leased almost 14,000 square meters, and has already started the construction of another 29,000 square meters as part of the second stage. Currently, 18,400 square meters are still available for immediate rent on a brownfield site in the center of industrial Ostrava - additional tenants will be able to move in in the coming months.