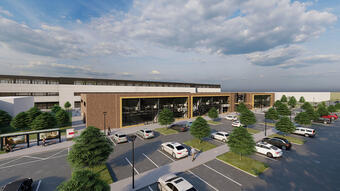 In the first stage, which began with the reconstruction of the Sanitas building, mainly office and retail space with a total area of more than 14,000 square meters will be reconstructed and completed. A significant part of the space will be leased by Fast ČR, which will place new office space and a showroom here.
Other newly created premises will be rented by companies for their business or office facilities. There will also be a canteen, which will serve the entire complex. A new operator will be sought for this. The second phase of the reconstruction of the Sanitas building will mainly concern warehouse space and is planned for 2022 and 2023.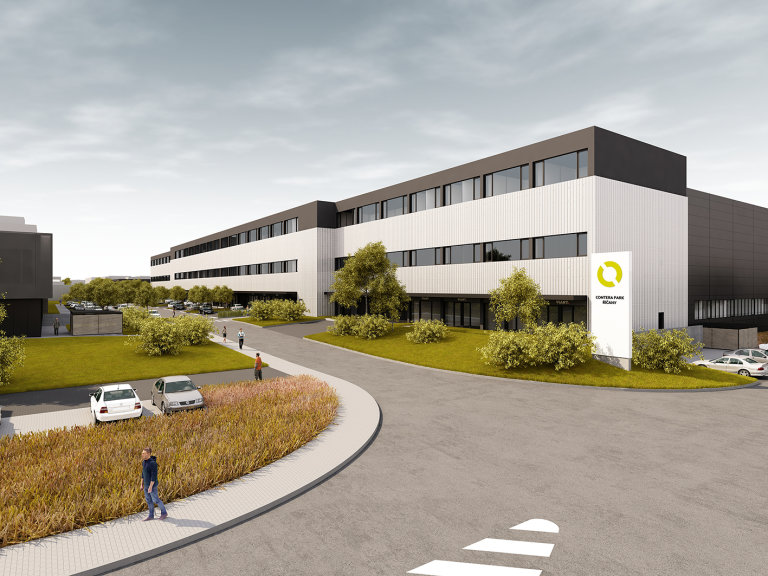 Together with the reconstruction of the Sanitas building, a new business zone will be created in the immediate vicinity, which will also be connected to the existing Billa retail building. The reconstruction of the building will be divided into two stages. The first stage should start in the spring of next year with a completion date in September 2021. The second stage is planned for 2023. Contera plans that in addition to retail units and office space, a restaurant with a café and a coworking center should be built in this part of the building.
More than 1,500 people are employed in Contera Park Říčany. Access to the area for pedestrians and cyclists has been significantly facilitated by a new timesaving interconnection from the train station, thanks to which it is only a few minutes' walk to the business zone from the city center. Since August, Nextbike's shared bikes have also been used in the park, forty of which are financed directly by Contera.
Source: // Logistika.ihned