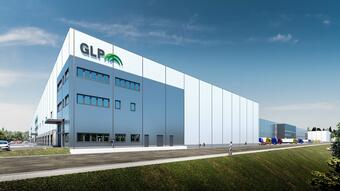 The strategic partnership aligns with AIA's Environmental, Social and Governance (ESG) strategy by specifically engaging with companies that will recognise and incorporate ESG-related considerations into investment decisions. GLP is committed to a broad range of ESG policies and initiatives that will manage risk, elevate the business, create value for partnerships, and show respect to local communities.
Mark Konyn, AIA's Group Chief Investment Officer, said: "AIA believes in the strong fundamentals that support the future development of the global logistics real estate market. The alliance is a core part of AIA's growth strategy to create scalable relationships with world-class investment partners. We are very excited about partnering with GLP, which will allow AIA to acquire exposure in the growing and exciting logistics real estate industry."
Craig Duffy, GLP's Managing Director, Fund Management, said: "We look forward to launching this significant investment partnership with AIA. We take a strategic and innovative approach to growth and value creation for our investment partners and believe we can deliver value to the partnership as experienced global investors and operators."
About AIA
AIA Group Limited and its subsidiaries (collectively "AIA" or the "Group") comprise the largest independent publicly listed pan-Asian life insurance group. It has a presence in 18 markets – wholly-owned branches and subsidiaries in Mainland China, Hong Kong SAR(1), Thailand, Singapore, Malaysia, Australia, Cambodia, Indonesia, Myanmar, New Zealand, the Philippines, South Korea, Sri Lanka, Taiwan (China), Vietnam, Brunei and Macau SAR(2), and a 49 per cent joint venture in India.
The business that is now AIA was first established in Shanghai more than a century ago in 1919. It is a market leader in Asia (ex-Japan) based on life insurance premiums and holds leading positions across the majority of its markets. It had total assets of US$330 billion as of 30 June 2021.
AIA meets the long-term savings and protection needs of individuals by offering a range of products and services including life insurance, accident and health insurance and savings plans. The Group also provides employee benefits, credit life and pension services to corporate clients. Through an extensive network of agents, partners and employees across Asia, AIA serves the holders of more than 39 million individual policies and over 16 million participating members of group insurance schemes.
AIA Group Limited is listed on the Main Board of The Stock Exchange of Hong Kong Limited under the stock code "1299" with American Depositary Receipts (Level 1) traded on the over-the-counter market (ticker symbol: "AAGIY").
About GLP
GLP is a leading global investment manager and business builder in logistics, real estate, infrastructure, finance and related technologies. Our combined investing and operating expertise allow us to create value for our customers and investors. We operate across Brazil, China, Europe, India, Japan, the U.S. and Vietnam and have more than US$118 billion in assets under management in real estate and private equity.
We are committed to a broad range of environmental, social and governance (ESG) commitments that elevate our business, protect the interest of our shareholders and investors, support our employees and customers, and enhance our local communities. Learn more at glp.com/global.