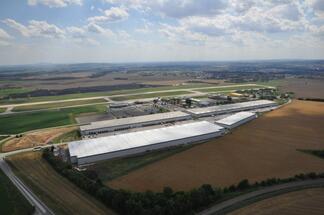 The US manufacturer of catering refrigeration equipment is moving its production from Germany to the park in Brno, where it will join such brands as Coca-Cola, Zásilkovna, Sinclair and Okay.
"The prestigious American company Marmon will use the venue for the assembly of cooling equipment for tapping beer, soft drinks and a variety of water dispensers. Thanks to the suitably prepared space, we were able to quickly offer the company an ideal solution with a sufficient office area,"
Pavel Sovička, the managing director of Panattoni for the Czech Republic and Slovakia, which is in the charge of the construction of the project
Brno Airport Park has an existing area of almost 110,900 sqm, It is BREEAM 'Excellent' certified.
Source:// Accolade & EuroBuildCEE