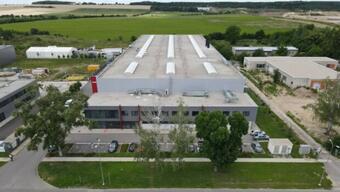 AAS Automotive's customers include both domestic and German OEM customers. The company is newly owned by the Irish company Decotek Group, which sees it as a key player in this manufacturing sector of the automotive industry in the Central European market.
The area purchased has an area of more than eight thousand square meters. The aforementioned complex of production, storage and office spaces boasts the latest technical specifications. At the same time, the area has room for further expansion on an area of several thousand square meters.
"We are happy that we managed to complete the transaction. I would like to highlight above all the strategic location of the hall. It is located near the D10 and D11 highways, and also near the Prague Ring Road. Milovice is within driving distance of Prague, Mladá Boleslav, Liberec or Dresden, which makes it an ideal location for the automotive industry. In addition, in this area, the demand for industrial real estate is significantly higher than the supply. A creditworthy premium tenant also played an important role in the acquisition. We have signed a long-term rental agreement with AAS Automotive, which is guaranteed by Decotek," comments Robert Ides, co-founder of the Arete group, on the transaction.
"For Decotek Automotive, this is a strategic project that will be one of the most important in the Central European region. As an originally Irish company, we have the ambition to expand into new markets in the region. The acquisition of AAS by Decotek will expand the range of products and services for our customers in Central and Eastern Europe, including complete localized service support. In line with our main sustainability goals in the market, this localized production will minimize the logistics and CO2 impact for our customers in the region," says Tom Hyland, CEO of Decotek Automotive.