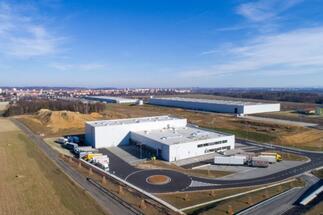 The Savera Components factory in Ostrava uses advanced steel sheet processing technologies. It has assembly lines designed specifically for elevator cabins, frames, counterweights and accessories. After the relocation, the production and storage areas will be expanded and a modern paint shop will also be added. The manufacturer will export the finished components to the whole of Central Europe, especially to Slovakia and Germany.
"The expansion of the production plant will allow us to increase capacity and also cover other customer needs through new production technologies. Working with Colliers we were able to sign a contract that met all our requirements. The fast process was the key to the timely implementation of our new projects", explains Ramiro Aranda, director of Savera Components.
The relocation and expansion of the production plant was mediated by real estate consulting company Colliers. "We are pleased to have had the opportunity to represent Savera Components in such a significant transaction. Already in 2019, we helped this Spanish manufacturer to find a suitable location for its first Central European production plant and, in addition to advising on location selection, we also negotiated lease terms. Ostrava won in the competition of Polish and Slovak alternatives, mainly thanks to the availability of local labor, the long tradition of local metalworking and the quality premises in CTPark Ostrava Hrabová," Silvie Marešová from Colliers comments on the transaction, adding that the new premises in Ostrava Poruba will allow the manufacturer to continue in expansion.