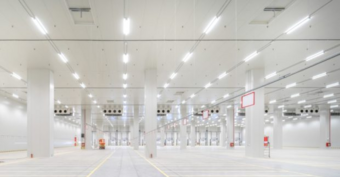 CTP is to build a 12,000 sqm BTS warehouse in CTPark Bucharest North customised to meet the needs of Rohlík's vendors and customers, including 4,000 sqm of storage spaces with controlled temperature (for freezing and refrigerating) for fresh fruit and vegetables.
Our friends from Rohlik will start delivering as soon as the first half of the next year from our top-notch CTPark Bucharest North complex. This is a young, dynamic, fast moving and very creative company – the perfect partner for our team in Romania. We are looking forward to the placing of the first orders. Whatever e-commerce clients need, we have it all: locations, green efficient buildings with low occupancy costs but most of all flexibility and professionalism in understanding and meeting their needs.
Ana Dumitrache, the country manager of CTP Romania
Rohlik was founded as a start-up seven years ago and, following the last round of funding, is now valued at over EUR 1 bln.
CTPark Bucharest North is located in Ştefănești in the northeast of the city. It covers a total area of 21 ha and currently comprises 100,000 sqm gla, with a second 20,000 sqm building already planned for construction in Q3 2021. Eventually it will offer 190,000 sqm. The total investment so far comes to EUR 65 mln.