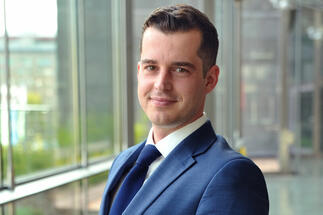 Pavel Rufert has been appointed Senior Development and Asset Manager at Logicor Czech Republic and will lead the Prague office. In this new position, Pavel will be responsible for strengthening Logicor's market presence, securing new tenants as well as overseeing land acquisition and new project development to support further portfolio and team expansion.
Pavel has more than 10 years of experience in industrial and commercial real estate and joins from P3 where his responsibilities as Leasing Manager included acquisition of new tenants both for standing and built-to-suit properties, lease negotiation, project management, client retention management, securing new land plots and yielding assets for acquisition. Prior to P3 he was with Jones Lang LaSalle Czech Republic for six years as a consultant, acting on behalf of landlords and tenants across automotive and other manufacturing, FMCG, 3PL, wholesale, retail and e-commerce sectors.
Bartosz Mierzwiak, Managing Director, CEE & Northern Europe at Logicor, said: "I am delighted that Logicor continues its positive development in the CEE market not only by appointing Pavel as Senior Asset and Development Manager for the Czech Republic but also by opening a new office located in Prague. Expansion of the land bank and further investments in this region to help our customers expand their business operations are one of our top priorities."
Logicor has been operating logistics assets in the Czech Republic since 2014 and currently manages 64,125 sqm in the country.
Source:// Logicor