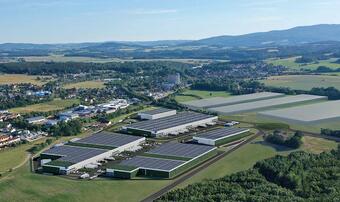 Taconova is a manufacturer of innovative hydraulic solutions for heating, plumbing, and solar energy applications, which has been operating in the region for more than 25 years. GARBE will additionally build 9,500 sqm of logistics space speculatively. The transaction was concluded in cooperation with CBRE.
The project is scheduled to begin in January 2023 and will be finalized in November 2023. Taconova plans to use the new building for warehouse and light production. GARBE will deliver the development in line with sustainable solutions, which are implemented in all GARBE parks. This includes an emphasis on energy efficiency and reducing operating costs. The Park will be equipped with heating pumps and solar panels to minimalize its carbon footprint. On the large 491,693 sqm plot, GARBE can deliver up to 80,000 sqm in the first phase and 151,798 sqm of leasable space in the second phase.
Martin Stratov, Business Development Director GARBE for Czech Republic and Slovakia said: "I am happy that we are starting the New Year with a successfully signed future lease agreement with the growing company Taconova. GARBE Park České Budějovice is our largest project in the region, and we already have a building permit for the first and second buildings. We also have the zoning permit for the next phase, so we can deliver six halls comprising 80,000 sqm. This speculative space, available from November 2023, is just the first step in bringing this unique location into life."
"We decided to cooperate with GARBE as we liked their strategy, which is focused on high-quality, sustainable buildings. This is linked to energy savings and lower operating costs. This approach is unique on the Czech market, and we can enjoy economic as well as ecological benefits," said Martin Marek, General Manager Taconova for the Czech Republic. "We were looking for a space to grow our business near our current location. GARBE Park České Budějovice meets all our requirements."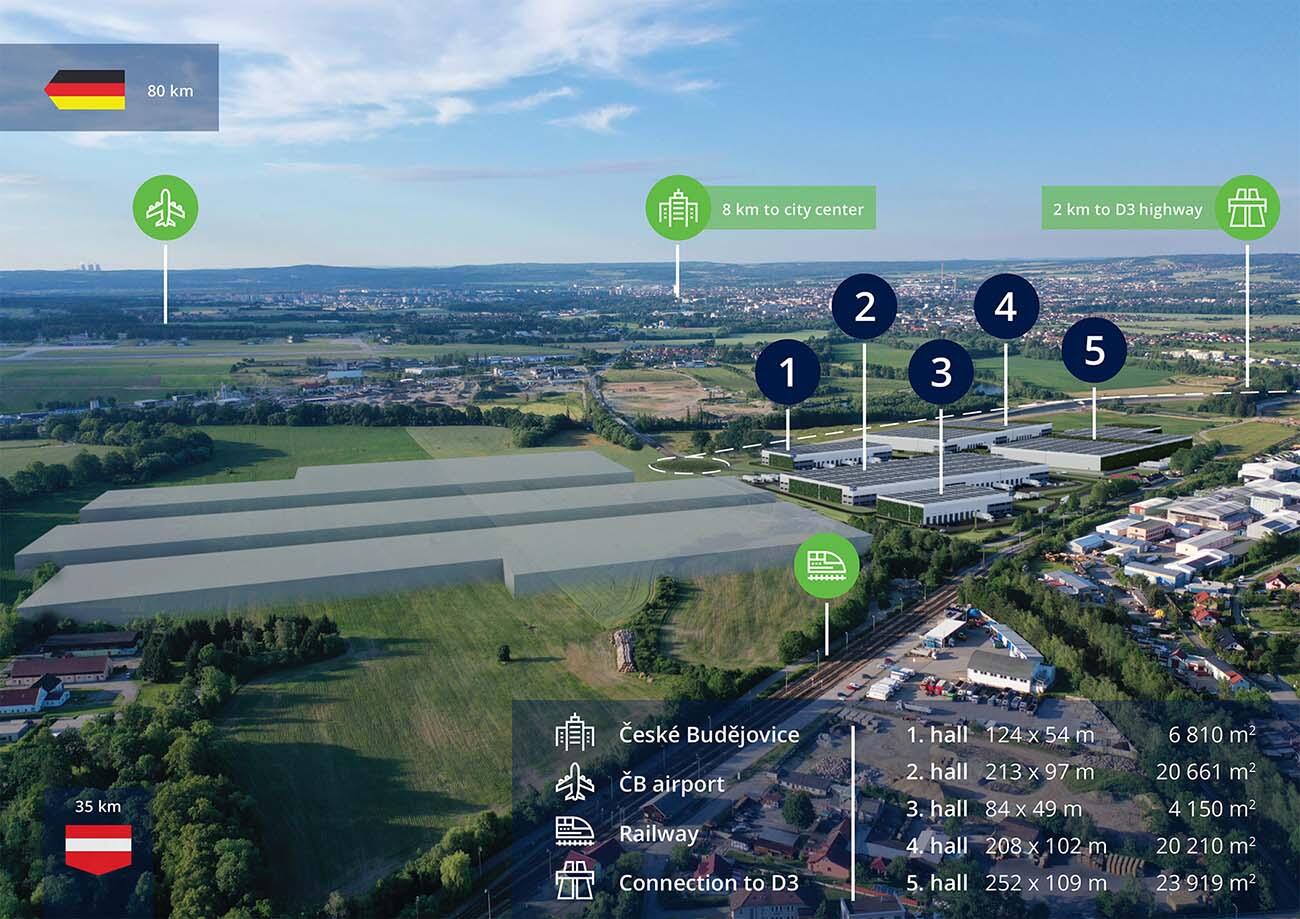 "We are pleased that Taconova has chosen us in their search for a warehouse and production hall near its headquarters in Velešín. The company successfully expanded in recent months, and needed more space to increase its production capacity. We realized that the best solution would be GARBE Park České Budějovice, and development has already started," said Jan Hřivnacký, head of industrial leasing at CBRE, real estate agency. "This transaction is confirmation that demand is growing from manufacturers of innovative solutions for heating, plumbing, and solar energy applications for the industrial space. This industry is booming due to the energy crisis, which has escalated demand for clean technology from businesses and private homes.
The Park is located near České Budějovice in Boršov nad Vltavou, which is 90 kilometres from Linz, 150 kilometres from Prague, 300 kilometres from Munich, 400 kilometres from Budapest and 500 kilometres from Berlin. In addition to excellent highway access, it offers a connection to the airport, located 3 kilometres from the Park.