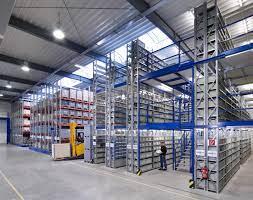 It is worth mentioning that the so-called closed pallet pool, which is referred to as pallet pooling, is operated by a specialized company. It leases pallets and offers its customers a service in the form of delivery of the required number of pallets to a specified place and time. After being used by the customer, they are returned to the provider, where they undergo regular maintenance, and in the event of damage, they are repaired. Subsequently, they go back into circulation, where they are rented by another customer. The largest and best-known providers of pallet pooling are CHEP and LPR - La Palette Rouge.
Is the described solution more advantageous than "classic" pallet ownership and management? As is often the case in each case, each option has its pros and cons.
To have and not to have
Not having to take care of your own pallets - and devote yourself fully to the subject of your business - is tempting for many companies. In addition to the necessary investments for the acquisition of pallets, there are no significant expenses for their repairs, all related administration, etc. Instead of valuable capital expenditures (CAPEX) it is possible to switch to predictable operating expenses (OPEX), while the customer pays the service provider only for what he actually uses. , without hidden or additional costs.
At the same time, however, the price of renting pallets on a massive scale can climb high. Therefore, the various companies that have historically owned the pallets do not get rid of them completely, but combine the use of their pallets with the leased ones, especially during the peak season or when it is necessary to use less common formats. For example, the company Coca-Cola HBC ČR / SR distributes the vast majority of its production on its own pallets. He then uses the pallet pooling service mainly for smaller carrier formats, such as DD pallets or quarter pallets.
On the other hand, Nestlé Česko a Slovensko states that it uses pallet pooling in its production plants, sister companies and distribution centers for most deliveries of its products to customers or retailers. A view of a retail chain is presented by Penny Market. "Pallet pooling will save colleagues three days a month that they would otherwise have to devote to administrative activities. Thanks to pooling, we can manage logistics more easily - we do not have to keep records of income and expenses and we manage administration for multiple suppliers in one system, "describes the benefits of the service Tomáš Kubza, Penny Market's director of logistics for the Czech Republic.
Emphasis on green aspects
One of the arguments for pallet pooling, which is increasingly coming to the fore in the context of current trends, is the sustainability and circularity of this solution. Pallet pooling contributes to the sharing of resources within the supply chain and to the implementation of the principles of circular economics in practice. Thanks to pooling, the rate of application of multi-way and therefore reusable pallets is also expanding. In addition, the providers of these services focus intensively on both material innovations and advanced methods of inspection, maintenance and overall pallet management.
Source: // Logistické systémy