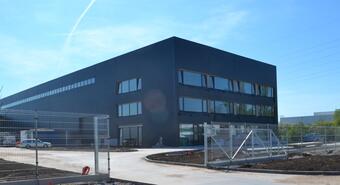 Henniges Automotive will use the new facilities in Mladá Boleslav to support all its new projects and innovation programs in Europe and the world. The new building leased by the company will be equipped with state-of-the-art equipment that will make it even easier to adapt production to clients' requirements . The indisputable advantage of this building is its strategic location due to the focus of Henniges business. With excellent access to major transport arteries, the Technology and Innovation Center has moved closer to the company's other manufacturing facilities and its key European customers.
"The main goal of the transaction we carried out for the client was to find a building with the technical parameters to install specific equipment and help the company remain one of the industry leaders. Another important factor was the location, which was to strengthen Henniges' customer relations with European car manufacturers. We are pleased that we have succeeded in meeting all the requirements and have found the ideal premises for the growth of the company's business, " says Silvie Marešová, Senior Associate of Colliers International Industrial Department for the Czech Republic .
The company Colliers has fully utilized for Henniges Automotive. In addition to the Technical and Innovation Center in Mladá Boleslav, Henniges is planning another global expansion by the end of 2019, for example in South America.
Source / photo: www.retrend.cz / BEST Mediální společnost, sro