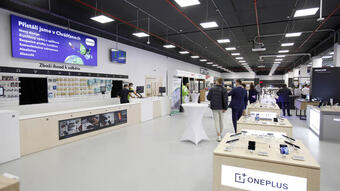 The Alza.cz e-shop has opened a new logistics center in the modern GLP Park Prague Chrášťany complex. More than 120,000 types of goods and 20,000 products available for purchase immediately after ordering will be stored here. The center now offers a warehouse area of ​​19,000 square meters, and the built-in mezzanine also increases it by another 18,000 square meters.
"Thanks to close cooperation with our long-term partner GLP, the centre's project is perfectly adapted to the specific needs of our operations, from the warehouse part through the showroom to the easy transport service of AlzaDrive," says Jan Moudřík, director of expansion and facilities.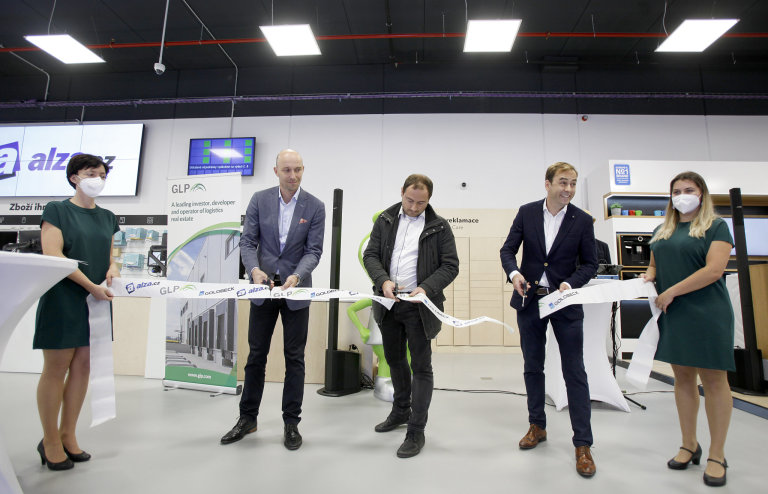 Pictured from left is Michal Král, CEO of Goldbeck (construction contractor); Peter Šupák, head of expansion, Alza.cz and Jan Palek, country manager of the GLP developer for the Czech Republic and Slovakia.
Photo: Jiří Koťátko
Jan Palek, GLP country manager for the Czech Republic and Slovakia, also took part in the grand opening on Friday 15 October; Peter Šupák, head of expansion, Alza.cz; Michal Král, CEO of Goldbeck; Filip Krzywoň, technical development manager, GLP and Lukáš Gretz, head of the logistics center; Alza.cz. In addition to the first pictures from the showroom, photographer Jiří Koťátko was able to take photos directly in the warehouse, although a number of new technologies will only be launched in the coming weeks.
Better services for the southwest of the republic
"Thanks to its location and capacity, the logistics center in Chrášťany allows us to ship orders to customers from the southwestern part of the country faster and more efficiently, as well as significantly increase the stock of goods for the upcoming Christmas shopping season," explains Jan Moudřík.
Thanks to the cooperation with the developer GLP, the warehouse capacity of the center with an area of ​​19,000 square meters was almost doubled with the help of a built-in mezzanine to the current total usable area of ​​over 36,000 square meters.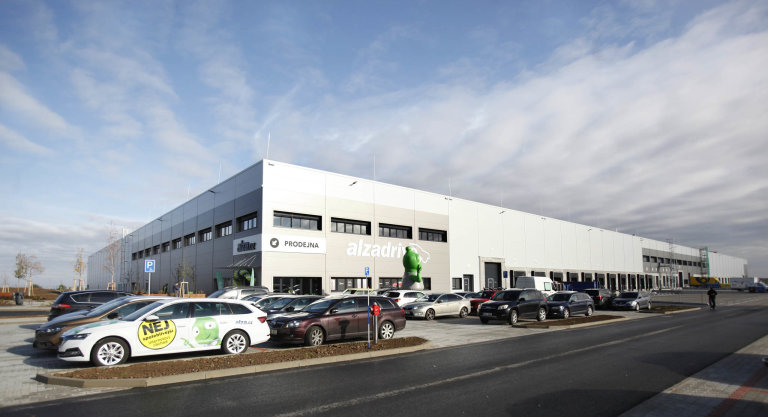 The logistics center includes a modern showroom with an area of ​​1,200 square meters, focused on the exhibition of large white appliances, which makes it the largest Alza showroom with this type of goods in the Czech Republic.
Photo: Jiří Koťátko
This will allow this warehouse to hold a supply of more than 10.6 million pieces of goods and several hundred large household appliances for immediate purchase at the peak for the Christmas season. Alza will ship orders from Chrášťany and supply branches and AlzaBoxes in the South Bohemian, West Bohemian or Karlovy Vary regions.