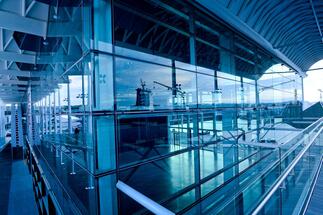 The industrial real estate market has been experiencing steady growth since the Covid-19 pandemic. In the last two years alone, almost 2 million m2 have been added to the market. An important factor that supported the interest of investors in this type of real estate was the increase in rent. Prime rents, i.e. rents in the most desirable locations, have increased by 72% compared to five years ago and by 50% from 2021, making this market very attractive.
"Increased construction activity is riding on the wave of increased interest in Czech industrial real estate. Almost 1.5 million square meters of new modern industrial space is currently under construction, which should be launched in the next 6-18 months," explains Josef Stanko, senior analyst at Colliers, adding: "The most active region in terms of construction it used to be traditionally the capital and the surrounding area, but now activity here is waning, mainly due to a lack of land and a more complex and lengthy permitting process. In all other regions, on the other hand, there is a boom in construction, despite the fact that the demand for premises is not as high this year as in previous years. A full 26% of all construction is taking place in the Karlovy Vary Region, and 13% in the Pilsen Region. In the South Moravian, Ústeck and Moravian-Silesian regions, 12% each."
Rising vacancy – a recovering trend in the market
This strong construction activity is also associated with a slight increase in vacancy rates. It has increased for the third quarter in a row and currently stands at 1.71%, which is still significantly low compared to other European markets.
"A healthy vacancy rate is around 4-5%. The last time the Czech market moved at these levels was in 2019 and 2020, when the vacancy rate started to fall from around 5% to below 1% at the end of 2022. The Czech market still has a long way to go before it reaches the level of around 4-5% again, "explains Josef Stanko, adding that the increase in vacancy is not harmful. An extremely low amount of vacant space has been offered on the market in the last two years. With increased vacancy and space available for immediate lease, tenants have more options to consider.
Demand a third higher than the five-year average
Overall demand in the 2nd quarter was high compared to previous quarters and amounted to approximately 597,000 m2. That's nearly a third more than the five-year average and will help make up for the market's sluggish pace in the previous two quarters. Net realized demand represented 46% of the total volume (278,800 m2) and is therefore at a similar level as in the previous two quarters. Volume of new
of leases, pre-leases and expansions did not change, and the current increase in total demand was solely due to renegotiations.
In terms of sectors, as in the last three quarters, the net realized demand was dominated by manufacturing companies, which captured more than 60% of all transactions, followed by logistics companies with 23%.
Rent prices are stabilizing
After a huge increase in rents in the last two years, prices in the most important locations on the market have decreased slightly. The current amount of prime rent in Prague is similar to the previous quarter in the range of €7.50-7.80/m2/month. "These developments show a shift towards stabilizing rents in the market after a period of rapid growth. We expect this trend to continue and that rents in the best categories in Prague will stabilize at around €7.00-7.50/m2/month in the foreseeable future. Regions outside of Prague present a different story and there is still some room for rent growth," comments Josef Stanko, adding that the rent for mezzanine office space ranges between €9.50-12.50/m2/month. Service charges are usually around €0.75-€1.00/m2/month.
Speculative construction may further affect the market
The market could be affected even more significantly by the growing share of speculative construction. In the first half of 2023, developers increased speculative construction, in the 2nd quarter the share of speculative construction increased by 4% to 38%. "However, in our opinion, the increasing pace of speculative construction is unlikely to last if unfavorable economic conditions persist. It is always good to keep in mind that industrial properties are much more flexible than other assets in the real estate sector. They react quickly to both favorable and unfavorable market conditions," concludes Josef Stanko.