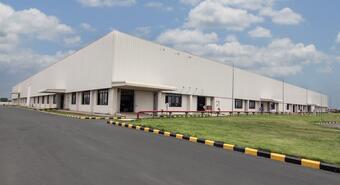 Savills data shows that the growing impact of e-commerce has helped to achieve unprecedented levels of demand from logistics tenants across Europe. Demand for industrial premises in the Czech Republic reached a total of 722,000 square meters in the first half of the year. This is a 13% increase over the five-year average. The rents remained unchanged and continue to reach EUR 58 per square meter per year in Prague, but a nationwide vacancy rate of 4% could support an increase in rent in the future.
Jaroslav Kaizr, Head of Industrial Property Leases at Savills CR and SR , said: "Looking at returns across Europe, the Czech market has become very competitive to attract foreign investment into the industrial sector. Low vacancy increases rents, helping to open up new, more complicated sites, such as brownfields, which are very suitable for urban logistics and distribution. "
Brouwfield
Investment in Europe
Regarding investments in Europe, a total of EUR 12.2 billion was invested in the industrial property sector during the first half of 2019, a 5% decrease over the half-year average over the previous five years. The weaker results observed in the United Kingdom and Germany (-19% and -18%) were offset by increased activity in the Czech Republic (+80%) and Poland (+83%), where investment volumes were well above the average for the previous five flight.
The amount of investment in recent years has led to yield compression in larger markets. The company Savills notes that the average return of prime industrial real estate in Europe during the first half of 2019 fell by 20 basis points, from 4.9% to 4.7%. Yields were significantly compressed in Prague (-150 basis points), Stockholm (-30 basis points) and Madrid (-25 basis points).
Source / photo: www.retrend.cz / BEST Mediální společnost, sro / Illustrative photo (www.pixabay.com)