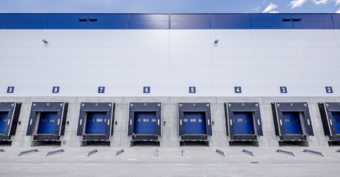 "Despite rising rental prices, we are implementing new rental contracts and are dealing with the renegotiation of contracts for which the end of the rental period is approaching. The ideal time to start such discussions is 18 months before the end of the lease period," comments Markéta Vrbasová, head of the Industrial & Logistics department at Knight Frank, on the current situation on the industrial real estate market.
The second quarter saw the highest ever rental transaction, which involved 233,700 m2 of space in Panattoni Park in Cheb. There were 1.25 million m2 of industrial space under construction, which represents 81% more in a year-on-year comparison.
"More and more often, we encounter a new phenomenon where developers postpone a binding price offer until they have the current tendered prices of construction costs. This is a horizon of up to two months. We are registering less willingness on the part of developers to close smaller units in attractive locations of large cities for a period longer than three years. It is related to the expectation of a faster increase in the market rent and the flexibility to subsequently respond to these market stimuli," adds Markéta Vrbasová.