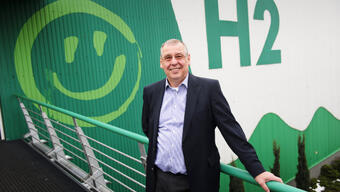 The contract worth three billion crowns for complex logistics services will start running from the end of 2020. Thanks to him, 160 new jobs will be created in Prostějov. Approximately 100 trucks are handled daily at the new logistics center, which will have a capacity of 90,000 pallets and include more advanced automation . Hopi will provide both physical store and Nestlé online store.
Hopi has already implemented the concept of single-site distribution, including the provision of wider logistics services, with other multinational groups such as P&G, Beiersdorf and Mondelez. Logistics services for Nestlé are currently provided by FM Logistic .
The logistics company Hopi was founded in 1992 by František Piškanin near Karlovy Vary. 20 years later he was awarded the title Entrepreneur of the Year. Today Hopi has four distribution centers in the Czech Republic and operates in Slovakia, Hungary, Poland and Romania. The holding also includes food companies Hollandia and Farma Otročín.
Source: www.logistika.ihned.cz/ Photo: František Piškanin, owner of Hopi, author: HN archive - Jan Rasch